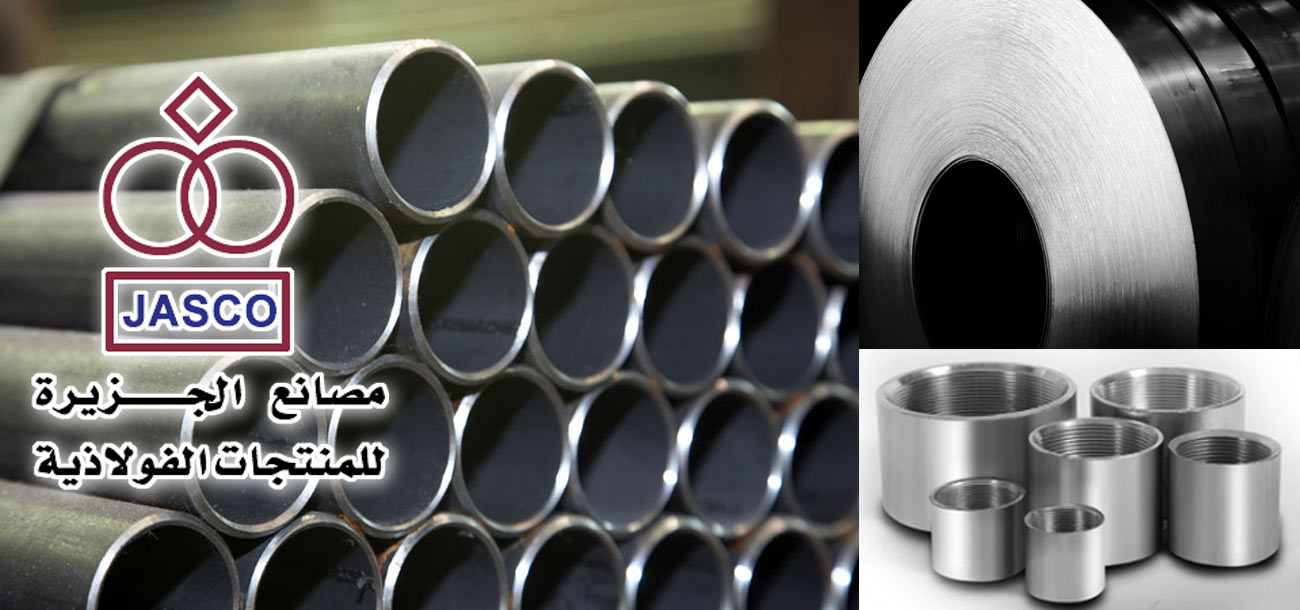 Al Jazera (JASCO) for Steel Products
Al Jazera Factories for Steel Products Company (JASCO) was established in 1988 in Jeddah in the Kingdom of Saudi Arabia to manufacture pipes and tubes for the domestic and international market. With an annual licensed production capacity reaching 260, 000 Metric Tons of pipes, tubes and sheets per annum.
Since then, JASCO has grown and developed to become a main producer of steel products and obtained the approvals from Saudi ARAMCO and Underwriters Laboratories and achieved recognition for its extensive network within Middle East & Africa.
Today, JASCO markets a wider range of pipe products than any other pipe manufacturer, and provides a total solution to customers fluid transfer needs. In Oil & Gas, Petrochemical & Water piping sectors beside Agricultural & Construction Sectors.
JASCO Steel Pipes are produced with different sizes starting from ½" up to 6″ with maximum thickness up to 7.20 mm, conforming to the most popular international pipes standards like ASTM A53 (Grade A, B) , (BS 1387 – 85),ANSI C80.1 & EN10255.
To assure the quality of our pipes product according to international standards requirements; We successfully implementing Quality System in compliance with ISO 9001:2008 .
JASCO wish to express our deepest gratitude to our valued customers who supported us and always having confidence in our products. We assure you of our utmost care and best possible services to continue being a name you can trust.